A First-Class Professor, In More Ways Than One
Often a pioneer in each school she attended or taught at, Professor Judith Bleich has been teaching Jewish Studies for more than fifty years.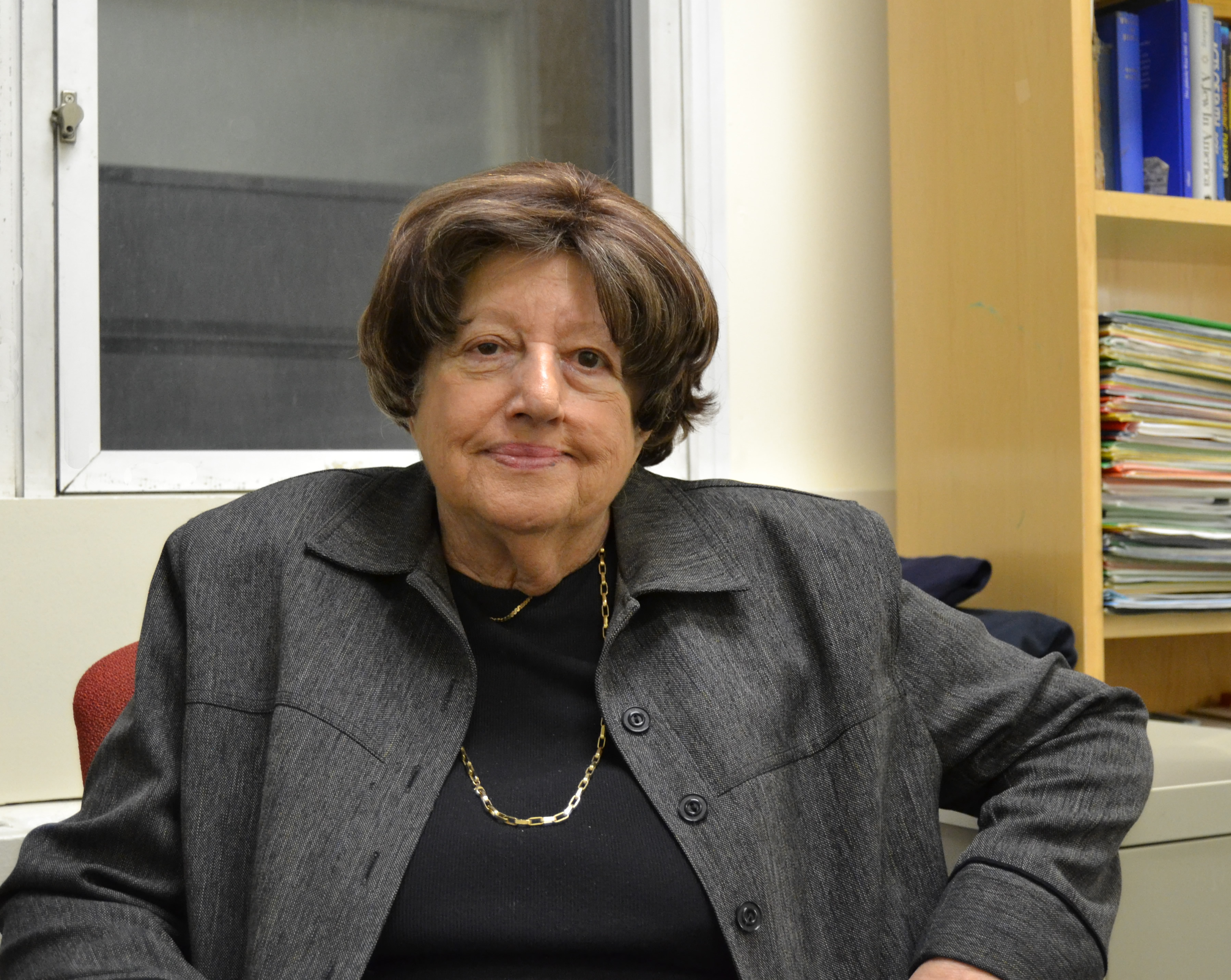 Judith Bleich
First she joined the inaugural class at Stern College for Women. "We were the first class; we were guinea pigs!" she remembers. In 1958 she graduated from there as a valedictorian with her B.A. in psychology and Bachelor of Religious Education (B.R.E.).
Then, she enrolled in Yeshiva University's Bernard Revel Graduate School of Jewish Studies for her master's in Jewish history. She was a Teaching Fellow at Stern when Dr. Bernard Lander, the dean of Revel at the time, mentioned something that surprised her.
"He told me, 'Judy, I'm going to open a new school, and you're going to teach for me,'" Dr. Judith Bleich recalls. Her reaction? "I didn't believe him. Very few people did."
But that's what happened. Years later, when Dr. Bernard Lander established the undergraduate Lander College for Women in 1974, Dr. Bleich was one of the first faculty he recruited. In the interim, Bleich had written her master's thesis on the Chacham Tzvi, obtained a doctorate in Jewish history at New York University and written a dissertation on the eminent rabbinic scholar Rabbi Jacob Ettlinger.
Later, when the Graduate School of Jewish Studies opened its doors in 1981, Dr. Bleich was again one of the first faculty members to teach in the program.
Currently, Professor Bleich teaches Jewish studies at the Lander College for Women-The Anna Ruth and Mark Hasten School and at the Graduate School of Jewish Studies, where she teaches a survey of modern Jewish history and a seminar about the Reform movement.
While her role at LCW lies mainly in teaching her students how to master texts, her position at GSJS involves teaching students how to conduct independent research and evaluate different approaches and attitudes on various topics they're studying. She cherishes the opportunity to spark interest and foster an appreciation of Jewish history in her graduate students. "Since the students are beginning to do serious research, it's very important for them to have mentors. There's a lot of room for individual attention and close relationships, and I have serious students doing research who call me often." While some students are at GSJS just for the enjoyment of learning, many of Bleich's students enter the fields of Jewish education and scholarship, and two of them—Professor Shulamit Rubin and Dr. Moshe Miller—are actually now faculty teaching with her at LCW.
Bleich, who is fascinated with the interaction between Orthodoxy and Reform, has an extensive list of published articles on Modern European Jewish history. (One article currently in press, titled "Intermarriage in the Early Modern Period," draws an animated reaction from Dr. Bleich as she speaks about the essay: "Intermarriage used to be a red line even for the Reform..." she notes.)
Yet her interest is not only limited to Jewish history, but to the present and future of the Jewish community as well. As the wife of Rabbi J. David Bleich, she is involved in preparing his extensive publications for the press, and is also the Rebbetzin of Congregation Bnei Jehuda, a small synagogue in the Upper East Side. Every month, she coordinates an inter-shul Rosh Chodesh ladies meeting group in the Upper East Side.
In the Jewish community at large, Dr. Bleich serves on the advisory board for Project Witness (a nonprofit Holocaust research organization that provides Holocaust educational resources for diverse communities worldwide) and is a member of thesteering committee of Yeshiva University's Orthodox Forum, which convenes each year to consider major issues of concern to the Jewish community. She also serves on the editorial boards of Jewish Action and Tradition: A Journal of Orthodox Jewish Thought.