Touro College Launches Ph.D. Program in Jewish Studies
Noted Scholar, Dr. Shnayer (Sid) Leiman, Joins the Faculty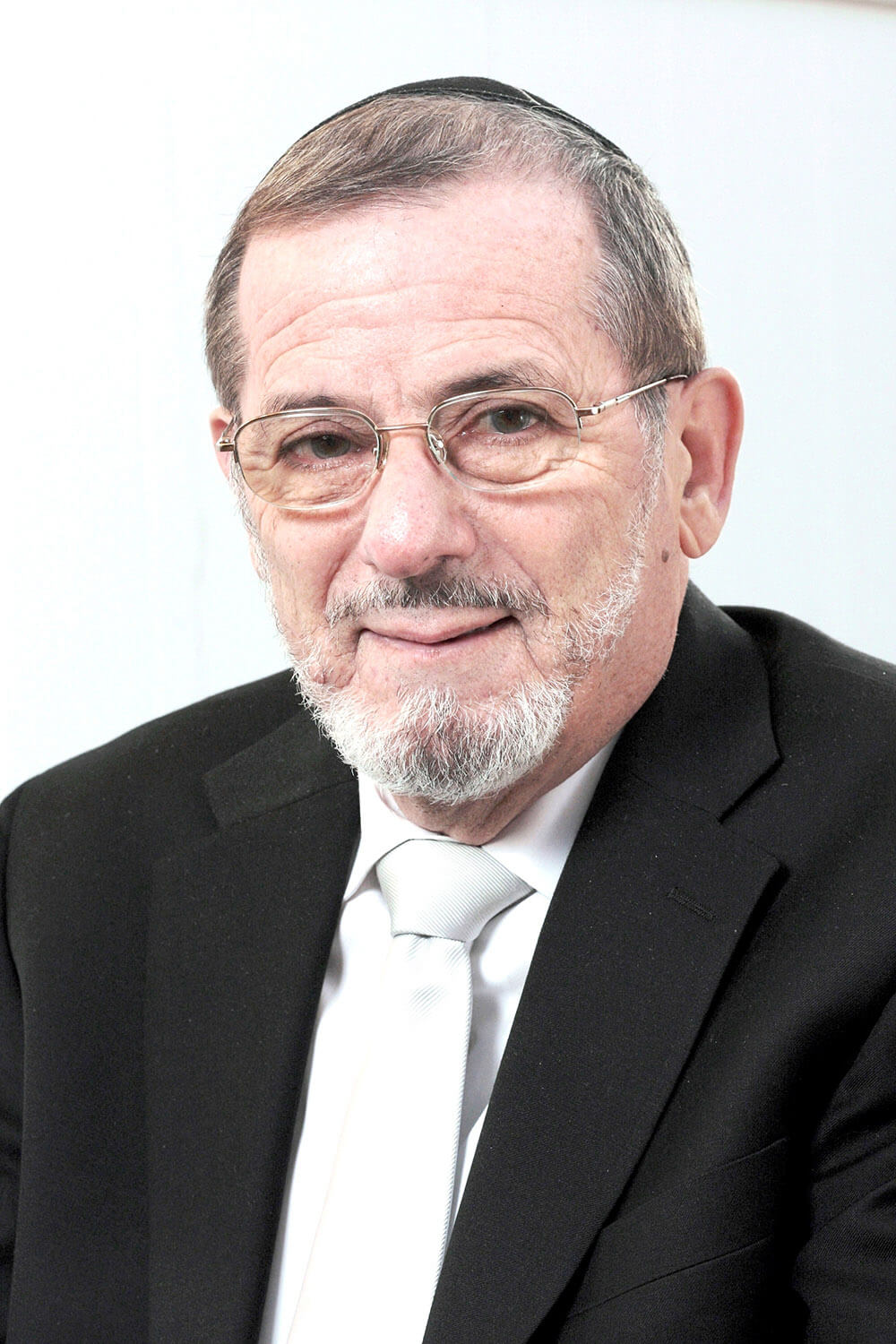 Touro College's Graduate School of Jewish Studies (GSJS) will launch a Ph.D. program in Jewish Studies in September 2018. The program will be Touro's first doctoral level course of study in the arts and sciences, and will build on Touro's highly-regarded master's program in Jewish Studies.
GSJS Dean Michael A. Shmidman spent a decade developing the Ph.D. program. It will provide students with opportunities to work with Touro's distinguished graduate faculty in New York, as well as with experts in Holocaust Studies at Touro's Berlin campus and faculty at Touro's New York-based Jewish Law Institute. Dean Shmidman, who is both an ordained rabbi and a scholar of Jewish Studies, holds a Ph.D. from Harvard University in Near Eastern Languages and Civilizations and an M.A. from Hebrew University in Jewish Philosophy. He specializes in medieval Jewish history and Maimonidean studies.
Dr. Shmidman described the program as "the beginning of a new phase in Touro's contribution to knowledge about the intellectual, social and political history of the Jewish people in the past millennium."
"Touro's mission is to transmit and enrich the Jewish heritage and its tradition of intellectual inquiry," said Dr. Alan Kadish, President of Touro College and University System. "This program is an important step towards fulfilling that vision."
President Kadish also announced the full time appointment of Dr. Shnayer (Sid) Leiman, a leading scholar in Jewish studies, to the faculty of GSJS as Distinguished Professor of Jewish History and Literature. Dr. Leiman is Professor Emeritus of Jewish History and Literature in the Department of Judaic Studies at Brooklyn College of the City University of New York, and teaches at the Bernard Revel Graduate School of Yeshiva University.
Dr. Leiman earned his doctorate from the Department of Oriental Studies at the University of Pennsylvania and has served as Skirball Fellow in Judaic Studies at the Oxford Centre for Hebrew and Jewish Studies, Lady Davis Fellow and Visiting Professor of Bible at the Hebrew University, and as Visiting Professor of Jewish History at Harvard University. Prior to his arrival at Brooklyn College and Yeshiva University, he served as Professor of Jewish History and Literature at Yale University, where he administered graduate and undergraduate programs in Judaic Studies. Dr. Leiman earned his rabbinic ordination from the Mirrer Yeshiva in New York.
"It is a privilege to have this esteemed scholar and teacher join our faculty and work side by side with our students as they embark on their doctoral studies and research," said Dr. Kadish.
"It is Touro's commitment to academic excellence in Jewish Studies that attracted me and I am honored to become a member of its faculty," said Dr. Leiman. "I look forward to working together with the graduate faculty, and to mentoring doctoral students while learning much from them in the process. I am confident that Touro's doctoral students will contribute significantly to Jewish scholarship, teaching and the quality of education in the Jewish community at large.
Touro's program will offer a specialization in modern Jewish studies--sixteenth century to the present day. In future years, this specialization will be supplemented with a specialization in medieval Jewish studies.
Since the school's inception in 1981, more than 1,500 students have graduated from the various branches of the Graduate School of Jewish Studies. Many have assumed positions of leadership in academia, Jewish education and Jewish communal service in the United States, Israel, Europe and Canada.
About the Touro College and University System
Touro is a system of non-profit institutions of higher and professional education. Touro College was chartered in 1970 primarily to enrich the Jewish heritage, and to serve the larger American and global community. Approximately 19,200 students are currently enrolled in its various schools and divisions. Touro College has 29 branch campuses, locations and instructional sites in the New York area, as well as branch campuses and programs in Berlin, Jerusalem and Moscow. New York Medical College; Touro University California and its Nevada branch campus; Touro University Worldwide and its Touro College Los Angeles division; as well as Hebrew Theological College in Skokie, Ill. are separately accredited institutions within the Touro College and University System. For further information on Touro College, please go to: www.touro.edu/news.
Elisheva Schlam
Executive Director of Communications
646-565-6420
elisheva.schlam@touro.edu