A Past Reborn
Dr. Natalia Aleksiun Uses her Knowledge of Jewish History to Show her Students a Varied Past as Well as a Vibrant Present.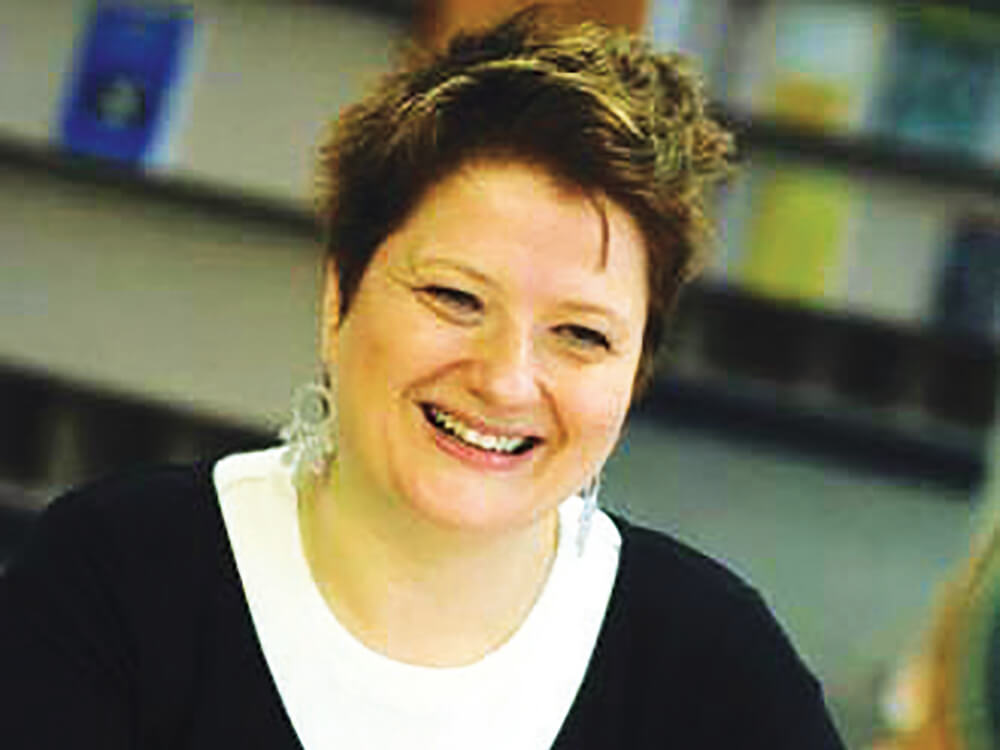 Studying the Holocaust is Dr. Aleksiun's calling. "On the one hand," she explains, "It's a horrific tragedy. To the extent to which it can be used for learning, however, it is imperative to examine what enabled it to happen." As a professor of Modern Jewish History and the Holocaust at Touro Graduate School of Jewish Studies for the last 14 years, Dr. Aleksiun specializes in the social, political and cultural history of modern East European Jewry. She has written extensively on the subject. Her book, Conscious History: Polish Jewish Historians before the Holocaust, will be published as part of the Littman Library of Jewish Civilization series in 2020.
A Conversation and Dialogue
Much of Dr. Aleksiun's teaching at Touro uses original documents that chart the events and individual experiences of the Jewish people during this period. Teaching Touro students is a privilege for her. "People come here with a strong background and a real curiosity. My students are educators, teachers, leaders in Jewish Institutions. Our classroom work is a conversation and dialogue, not just the passing on of knowledge about the most profound events in Jewish history and one that completely rewrote the map of the Jewish world."
A Missing Piece
Dr. Aleksiun, who grew up in Poland after World War II, explains her passion for Holocaust research as a way of completing a missing piece in her life. "It developed out of what was not being said in my family. As a young girl, it seemed to me that everything happened after the war. There were no photographs, no graves. No extended family." According to Dr. Aleksiun, during the 80s and 90s in Poland, following the fall of Communism, people grew curious about Jewish history. As the child of two artists, she was encouraged to think about culture and to question. "During that time, many artists, educators, museum curators had a great sense of loss about the Jewish absence. Out of this grew a collective remembering, study and teaching of the destruction of Poland's Jewish community."
When she turned 17, some of her questions were answered when she learned of family on her mother's side that she'd never known existed. The branch had been living in Israel and had reached out to Dr. Aleksiun's mother. "This was my lost family of the Holocaust," she recalls.
A trip to Israel proved transformative. "I saw a living Jewish culture that was vibrant and alive. Up until that point, I had really seen Jewishness as primarily connected to destruction and victimization. It was incredible to see and experience."
Her personal story, and her desire to understand and document the Holocaust, keeps Dr. Aleksiun focused on her research and writing, including two new projects: research into the cadaver affair at European Universities in the interwar period, and an examination of the daily lives of Jews in hiding in Galicia during the Holocaust.
Original Documents
In the classroom, Dr. Aleksiun shares her passion, often teaching from original sources that place her students on a path of self-discovery and historical scholarship. "Sometimes after we read a document, there's a moment of silence," explains Dr. Aleksiun. "It can be very emotional."
Recently, Dr. Aleksiun discovered the 1946 testimony of a young boy following the War. The boy had been pushed out of a window of a train bound for a death camp following his mother's jump towards freedom. The two survived the escape and went into hiding with a Polish teacher. Eventually, the mother died but, before she passed, she had implored her son to go through life with open eyes and to study diligently. In the testimony, the boy describes several years in hiding, passing the day by reading books. Last fall, Dr. Aleksiun tracked down the boy, now well into his 80s. "It was incredible to have a sense of the life he lived despite his traumatic childhood. He raised a family, moved to Israel and had a job working as an airline technician. It was very moving to see and learn about the full life he had lived."