Alumni Spotlight: Avraham Groll
"Helping people research their Jewish roots, connect with relatives, and learn what it means to be part of the Jewish people..."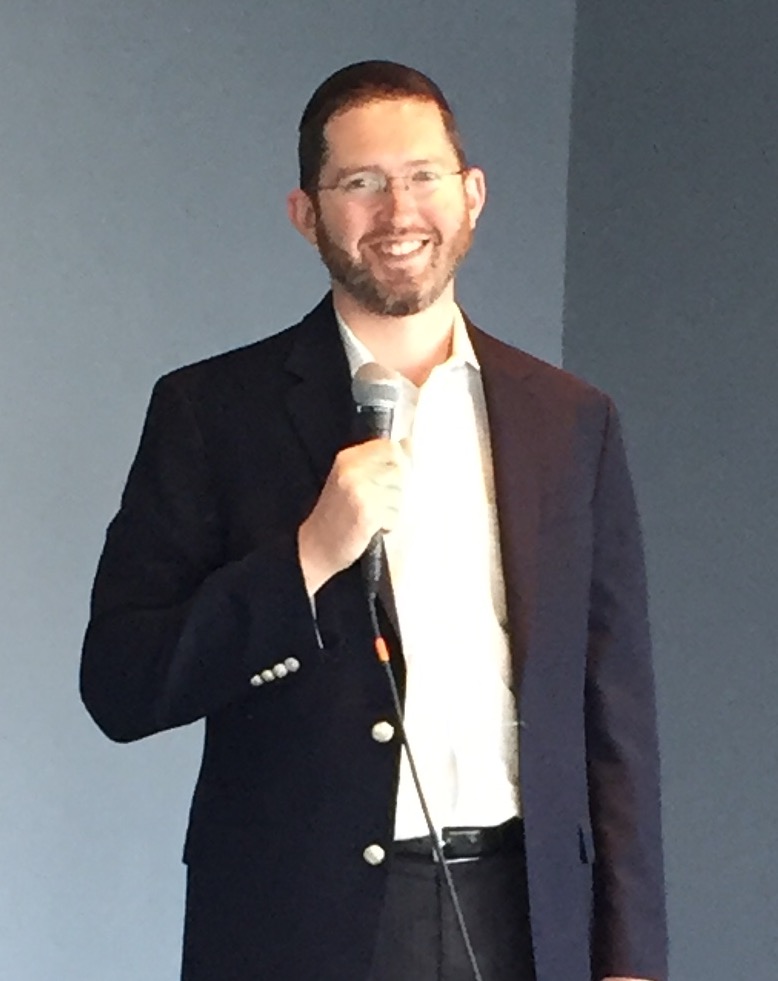 Avraham Groll is a 2016 graduate of Touro's Graduate School Of Jewish Studies with a MA in Judaic Studies. He is the Director of JewishGen.org, a non-profit organization affiliated with the Museum of Jewish Heritage devoted to helping people research their Jewish roots, connect with relatives, and learn what it means to be part of the Jewish people. Avraham lives in Passaic, New Jersey with his wife and family.
What is a typical day like for you, and what does your job entail?
Different times of the year will bring a different focus. The periods between the Jewish holidays in the fall, then again around Passover are heavily devoted to fundraising. At other times, it could be meeting with people from other organizations to form new partnerships. Regardless of the time of year, it would not be unusual for me to speak with someone who lives in Canada, Utah, California, Maryland, Florida, Georgia, Israel or even right here in New York. What's amazing about our donors and volunteers is that even though they come from different backgrounds and possess their own opinions and motivations for their involvement in JewishGen, they all unite for a singular purpose – to preserve our history for future generations.
What was your favorite class or professor at the Graduate School of Jewish Studies and why?
That's a tough question! Every single professor was engaging, scholarly and offered courses rich in content that continue to inspire me. They also taught me that if you look carefully, many issues of Jewish intellectual history are interconnected. I continue to look back at my notes on a pretty regular basis. Just recently I sent a friend an extract of my notes from a course I took on Jewish martyrdom.
What is the most surprising way your Touro experience prepared you for your current career?
The Professors taught me to rigorously examine a topic, and not take anything for granted. That has been particularly useful in the field of Jewish family research, which often is infused with myths and false presumptions that have been perpetuated for generations.
Describe the most rewarding experience of your career so far.
It's difficult to isolate one moment or experience. It is very meaningful to me that our work has helped Holocaust survivors, as the grandson of Holocaust Survivors, who is named for someone who was murdered in Auschwitz.
One day I received a call from an elderly Holocaust survivor in Williamsburg whose husband had just passed away. Her husband, also a survivor, had been separated from his family at a young age, and never knew precisely how old he was. They were married for more than fifty years, and she and her husband had always looked for this information, but because they could not go back to his place of birth to track down his birth certificate, they simply never knew his birthday.
In her community it is their practice to put up a headstone relatively quickly after the funeral, and it occurred to her that a traditional tombstone contained both the person's date of passing, and the date of birth. She was bothered by the fact that her husband's tombstone might not have this information, so one of her friends suggested she call JewishGen as a last ditch effort.
When Holocaust Survivors call, we always try to go above and beyond to help and, thank G-d, we were able to identify the town where her husband was born, and then, through a JewishGen volunteer, found an individual who lived near that town to visit the town registrars' office and get a copy of the birth certificate. The volunteer sent me a photo of the birth certificate just a few days later. When I called the women and told her the birthdate of her husband it was a very emotional experience. The tombstone was engraved the very next week.