Anything but Ordinary
Passi Rosen-Bayewitz, GSJS '13, is as fearless as the unsung Jewish heroines she investigated for her master's thesis.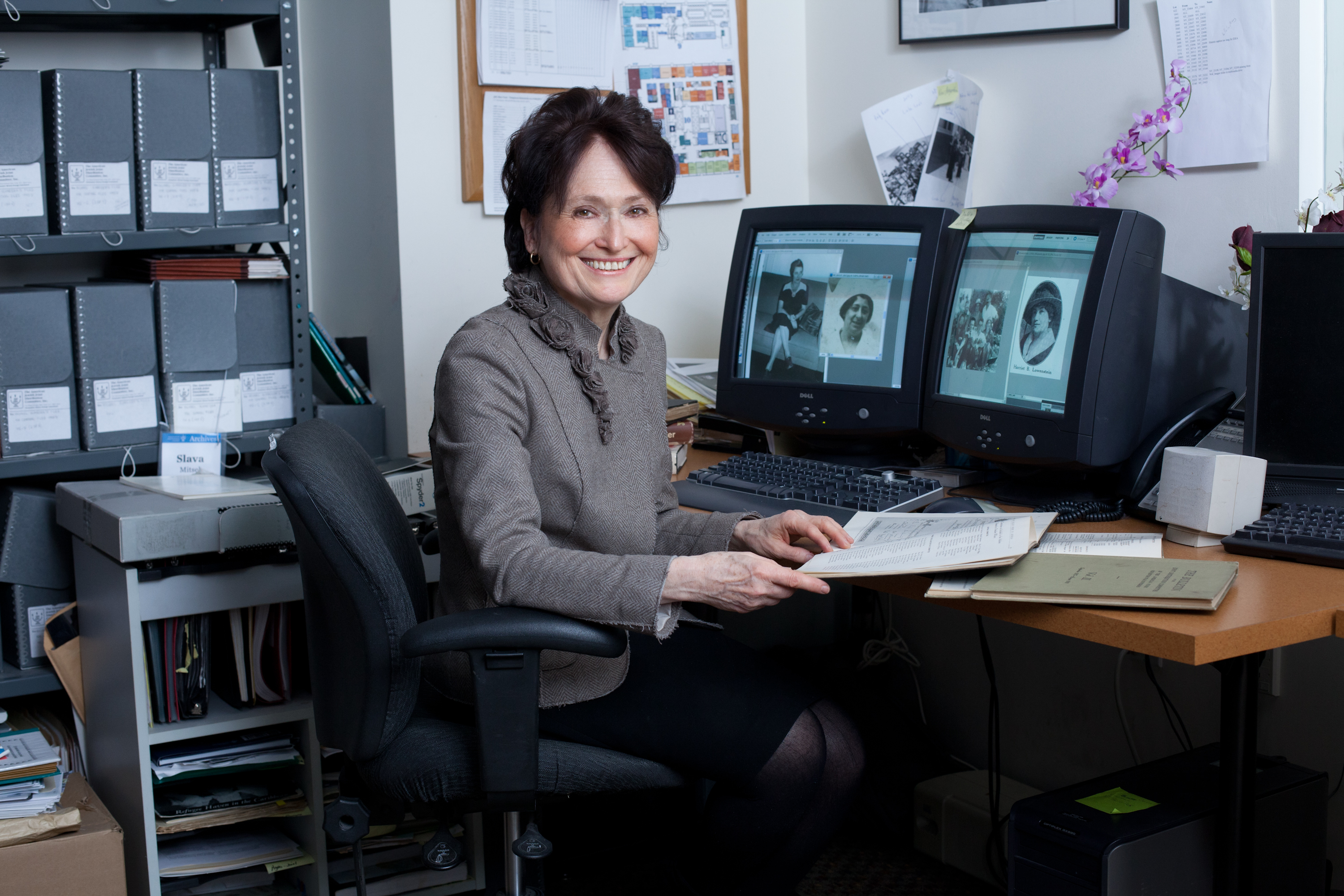 A Master of Arts in Jewish History candidate, Passi Rosen-Bayewitz embarked on a study of Jewish professional women who had made a difference during the interwar years and the Holocaust period, between 1918 and 1945. Rosen-Bayewitz calls her subjects "ordinary women who accomplished extraordinary things"—very much like Rosen-Bayewitz herself.
Before enrolling in Touro's Graduate School of Jewish Studies, Rosen-Bayewitz had an illustrious career as an executive in several Jewish philanthropic organizations, most recently as an executive director of financial resources for the UJA–Federation of New York.
Her involvement with Jewish-related causes traces back to 1970, when, as a student activist, she traveled to Russia to meet with refuseniks, Soviet Jews who weren't allowed to emigrate. An avid learner, Rosen-Bayewitz has completed no fewer than three master's degrees: in Contemporary Jewish Studies from Brandeis University; in Social Research from Lehigh University; and in Nonprofit Management from New York University. Outside of her professional life, the Toronto native has five children and 13 grandchildren.
Even though she has done it all—executive, academic, mother, activist—it wasn't until her current tenure at Touro that Rosen-Bayewitz uncovered an entirely new skill: she is a great detective.
Her sleuthing began last year, sparked by her thesis. With access to the archives at the American Jewish Joint Distribution Committee (JDC), which are located in midtown, Rosen-Bayewitz looked specifically for stories of women who had traveled overseas for relief work. Poring over documents, she would see a name and wonder, "What else did she do?" Before long, she had woven together the contributions of four unsung Jewish heroines.
Through cables and other missives, Rosen-Bayewitz learned the story of Harriet Lowenstein, an educator who attended law school in her late twenties. Born in 1876, Lowenstein was the first female certified public accountant in New York, earning a perfect score on her examination. Eventually, she became the first comptroller of the JDC, a post she held for more than 30 years (incidentally, it was Lowenstein who gave the fledgling organization its name in 1914). After World War I, Lowenstein, who was based out of Paris, became the point person to coordinate critical relief efforts for people victimized by the pogroms and starvation that had devastated Eastern Europe.
Another heroine, Hetty Goldman, who was the granddaughter of the founder of Goldman Sachs, served the JDC by traveling to the Balkans and Eastern Europe after World War I, from 1918 to 1920. Goldman, a prominent archaeologist and the first woman to direct an excavation on mainland Greece, organized refugees, including those who had left Germany.
Amelia Greenwald had an equally fascinating life. After having grown up out west, Greenwald ran away from home at the age of 25 to become a nurse. From a military family, Greenwald worked in the United States Army during World War I. Known for her professionalism and skill, Greenwald was approached to establish a nursing school in Warsaw at a time when Jewish women were barred from nursing schools. Because of her efforts, the school in Warsaw received awards from the International Exhibition of Hygiene and Sanitation in Warsaw and the International Convention of Nurses in Geneva.
Rosen-Bayewitz's final exemplar is Laura Margolis, a social worker for the JDC, who traveled all over the world, from Havana to Shanghai, coordinating efforts to help Jewish refugees that no other country wanted to take in. She was the JDC's first female overseas representative and, after World War II, JDC's first female country director.
Now, Rosen-Bayewitz is putting the finishing touches on her thesis and marveling at how much these women were able to accomplish (despite the noble achievements of these heroines, newspaper clippings often referred to these women, respectively, as "the girl"). Rosen-Bayewitz says, "These were some very fearless, courageous women."
Rosen-Bayewitz is equally courageous. She was arrested by the KGB during her 1970 trip to Russia, an experience that was pivotal. "I became totally impassioned. It changed my life," she explains.
The granddaughter of Holocaust victims, Rosen-Bayewitz had personal reasons for exploring the interwar period further, saying her research shed light on her own family's history. Her father was born in Poland and left at the age of 20 in 1930. His parents and sister were murdered in the Holocaust, and his brother survived after suffering in labor and concentration camps. Rosen-Bayewitz's research put her own legacy in a larger context. "I'm just in awe of how many people risked their lives to make a difference," she says.
In learning these histories, Rosen-Bayewitz feels more compelled than ever to act. She says, "Terrible things happen all the time. If something affects you on a personal level, what are you going to do about it?"
After she graduates from Touro, Rosen-Bayewitz, who stepped down from her position at the UJA–Federation when she enrolled at Touro, is contemplating another degree, a Doctor of Letters in Interdisciplinary Studies from Drew University's Caspersen School of Graduate Studies. This degree would combine her interests in history, gender studies, conflict, and the non-profit world.
For now, as she wraps up her time at Touro, a place she praises for its supportive environment, Rosen-Bayewitz is enjoying the fruits of her investigative labors. She says, "This was a really exciting project, a gift I gave to myself."
This article appeared in the Spring 2013 issue of Touro Links, the graduate division magazine of Touro College.