GSJS Student Starts Montessori Preschool
Rabbi Gershom Tave Will Open Da'ehu Montessori Preschool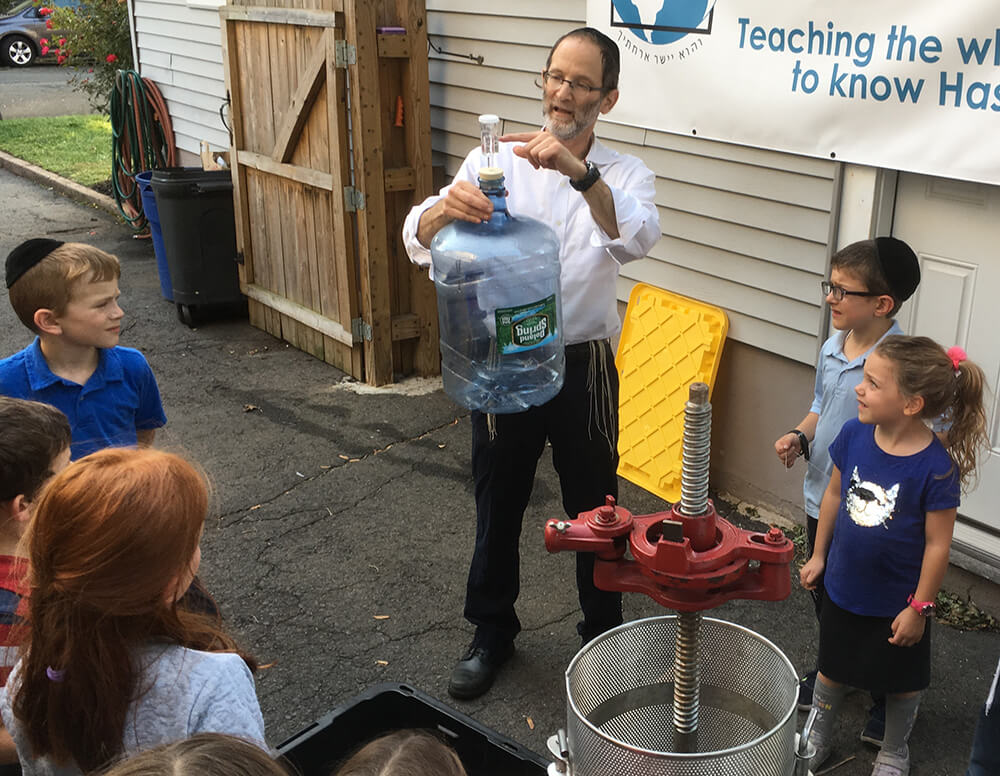 Rabbi Tave with students
Rabbi Gershom Tave had always expected more of the education system. When he couldn't find schools that fit his vision, Tave, a student at Touro's Graduate School of Jewish Studies (GSJS), decided to get involved in a new one. Da'ehu expects to open in Passaic as a Montessori preschool in Fall of 2021.
Rabbi Tave believes that "school should be exhilarating, inspiring and fulfilling for students and staff and that every day should be looked forward to by all with anticipation." According to Da'ehu's website, students at Da'ehu will be inspired to engage Hashem, His Torah and His world through a carefully crafted, step-by-step, integrated curriculum of Judaic and General Studies that allows detailed focus on one skill or idea at a time.
Montessori education focuses on child-centered learning. Students are encouraged to take ownership of their own study, identifying and pursuing projects that interest them, with the teacher serving as a guide to their learning by tailoring the learning environment to fit each child. Classes typically have three grades of students working together. Da'ehu will join a network of Jewish Montessori preschools throughout the country. Rabbi Tave hopes the school will expand.
In addition to the usual "whole-child" learning of Montessori, Da'ehu will prepare children to have a relationship with Hashem. "In many schools, davening is too rushed and students don't even know what Hashem's name means. I would like children to feel how much Hashem loves them," says Rabbi Tave.
Touro has been an important part of Rabbi Tave's journey. ""One of the most valuable classes in the program was the History of Jews in Modern Times. The class showed me how careful one must be when creating and sustaining a new approach to something.
"It has been on my mind as I work with Da'ehu," he said.
Rabbi Tave became interested in Touro's graduate Jewish education program while working as an educational technologist at the Joseph Kushner Hebrew Academy. When he called the school to learn more, Dean Shmidman answered the phone. They had a long talk and Tave decided to apply on the spot. "It has been an opportunity to dive deeply into situations and truths I had been thinking about for a long time. I have had many interesting conversations with Professor (Shmuel) Klammer. He has helped me test my thoughts and I am sure he will be a valuable resource for me long after I graduate," he said.
Rabbi Tave also was inspired during his travels as a provider of professional development in a wide variety of schools. He observed so many students simply bored and suffering. "It has to be better," he said. His ultimate goal is to influence the educational industry as a whole, both private and public, to teach less and facilitate learning more.