Student and Scholar Publishes "The Narrow Halakhic Bridge"
Touro Graduate School of Jewish Studies M.A. Student, Rabbi Ronen Neuwirth, Explores Halakhic Decision-Making Process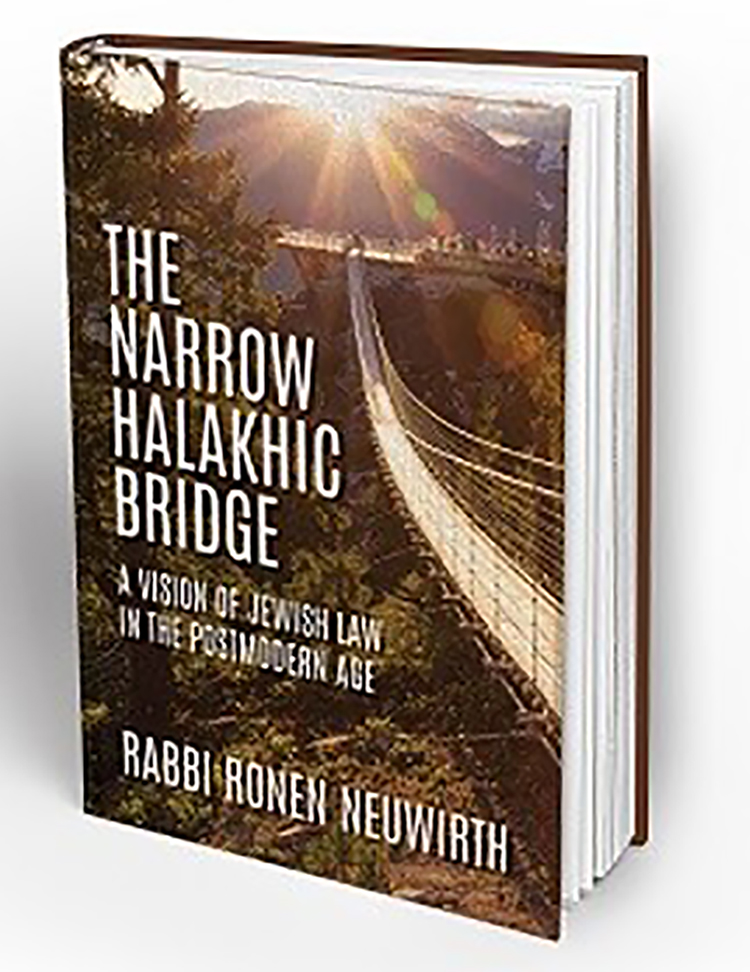 Touro Graduate School of Jewish Studies (GSJS) M.A. student Rabbi Ronen Neuwirth is a leading scholar as well as a student. His book, The Narrow Halakhic Bridge: A Vision of Jewish Law in the Post-Modern Age, was published in May to great acclaim. The book presents a comprehensive exploration of the components of the Halakhic system.
In The Narrow Halakhic Bridge, Rabbi Neuwirth explores opinions from many halakhic authorities on topics such as: the essence of Halakha, its evolution and the halakhic decision-making process. Along with reviewing varied opinions, he has attempted to offer a clear path on a "Narrow Halakhic Bridge," which straddles the various methods and is best-suited to address the challenges of our times.
"Employing more than 1,000 sources, Rabbi Ronen Neuwirth has woven together a comprehensive view of both the history of halachic decision-making and the drastic need to make it relevant for all aspects of Jewish society," wrote the Jerusalem Post.
Rabbi Neuwirth's goal in matriculating at GSJS was to improve his understanding of the history of Judaism. "My Torah studies came from the world of the yeshiva not from academia. I am strengthening my approach to my work as a professional scholar," he said.
As the founder of Beit Hillel, a spiritual leadership organization that strives to magnify the voice of centrist orthodoxy in Israel, Rabbi Neuwirth has worked to build bridges between the religious and secular sectors. Beit Hillel is made up of over 250 Religious-Zionist Rabbanim and Rabbaniot located throughout Israel. The organization emerged from the need to stimulate action and discourse of moderate, balanced Torah leadership open to listening to Israeli and world Jewry needs and challenges. He also served for eight years as the Rabbi of Ohel Ari Congregation in Ra'anana, Israel.
Given his background and expertise, one would expect the GSJS Jewish History program to be undemanding for Rabbi Neuwirth. In reality, he finds it both liberating and humbling. "Many times when you are teaching, it is difficult to let go and learn from somebody else. Now, I'm absorbing every word," he said.