The Tech-Savvy Rabbi
Where Torah and Technology Meet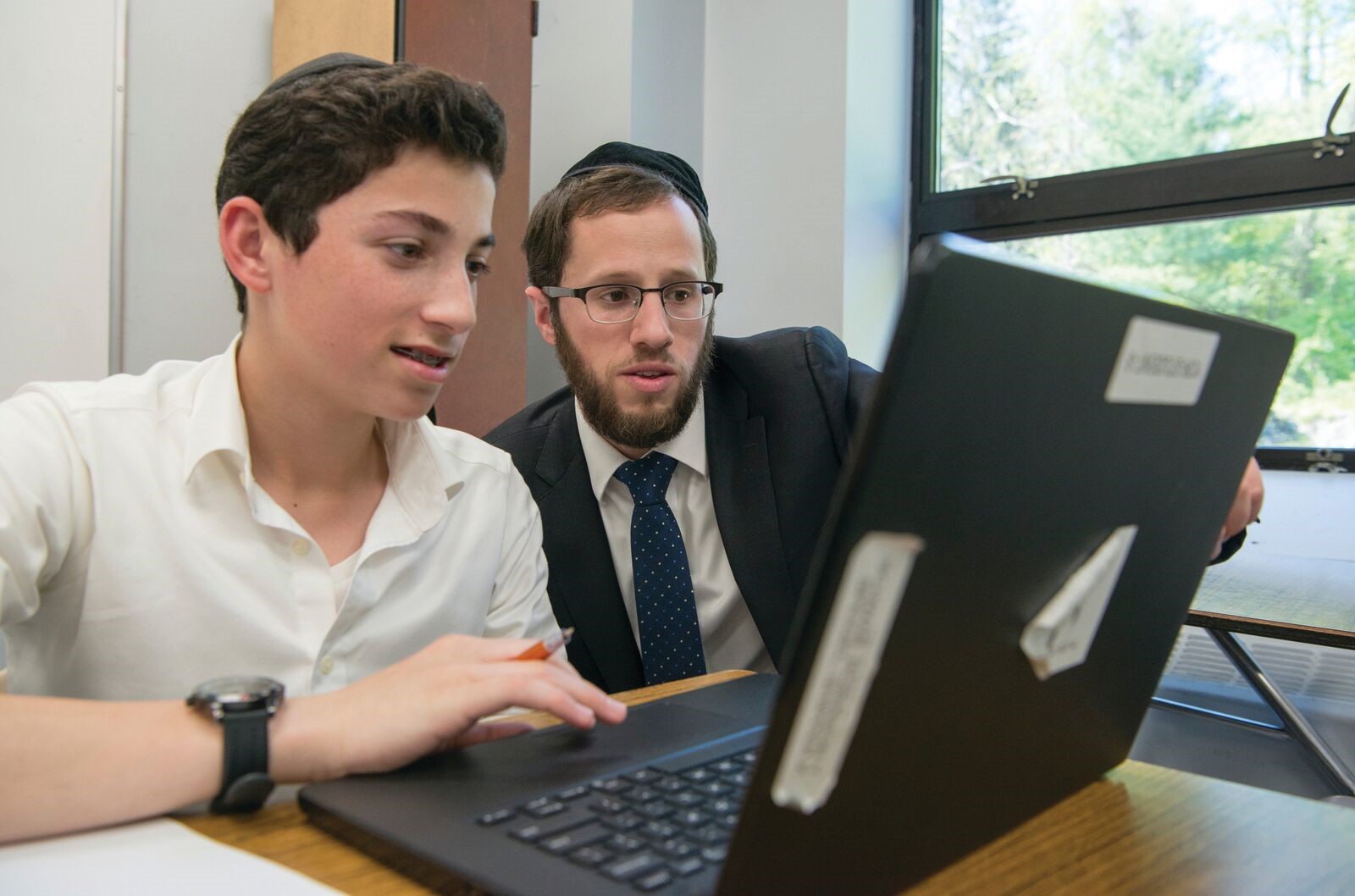 Tech-savvy and Yeshiva don't often show up in the same sentence.
But Rabbi Zev Fuchs, Assistant Principal of Yeshivas Ohr Reuven (YOR) in Monsey, New York and 2012 alumnus of Touro's Graduate School of Jewish Studies, has successfully merged the two. His work developing technology-based learning in this K-12 school of 350 students has earned him national acclaim.
Last winter, through a selection process spanning thousands of educators from coast to coast, Rabbi Fuchs was nominated as a PBS Learning Media Digital Innovator for integrating technology into his school's curriculum, specifically mathematics.
Web-Based Schooling
"Technology has definitely arrived in the Yeshiva system," says Rabbi Fuchs, who, as a result of this honor, is now part of an elite community of educators who share a passion for technology-based learning. This recognition marks the culmination of several years of planning and work. In 2012, newly charged with the school's General Studies program, Rabbi Fuchs found himself midway through the school year without a ninth-grade teacher. He knew that it would take time to fill the position and he also knew how much the students responded to technology. That's when inspiration struck. "The school had a need and I pursued a technology-based solution," explains Rabbi Fuchs, who credits his Touro professors for giving him the confidence to try new things and pursue out-of-the-box ideas. Having heard about computer-based learning programs Rabbi Fuchs decided to try one for teaching math. The kids loved it and they were learning. The program, which differentiated instruction based on student ability and learning styles, actually improved their standardized test scores. Soon the program was incorporated into the rest of the high school and eventually all of YOR.
The program consists of a combination of frontal, in-person teaching, along with web-based schooling. The online tutoring program adjusts instruction to students' specific learning styles, allowing them to progress at their own pace. Students now spend part of their school day mastering both basic and more advanced math concepts and skills with the swipe of a finger.
The initial results of this new approach were impressive. A full 10% of the students completed math coursework in time for January Regents and achieved excellent scores. The PBS selection committee took notice. "Digital Innovators set the bar for thoughtful tech integration in the classroom," they said. "These nominees are not defined by the gadgets they use, but by the unique way they approach education. Their bold and enthusiastic perspective sets them apart as changemakers, and unlocks new worlds for their students."
A Good Start
Rabbi Fuchs, a graduate of both Lander College for Men and Touro Graduate School of Jewish Studies (GSJS) with a concentration in Jewish education, feels he is where he is today because of the education and support he received from his Touro professors and administrators. "I felt that the professors and administrators were directly involved with our progress and success," explains Rabbi Fuchs. Michael A. Shmidman, Ph.D., dean of the Graduate School of Jewish Studies was a mentor to Rabbi Fuchs. "Dean Shmidman guided me through the graduate school process and is the one who convinced me to attend in the first place. He devoted many, many hours to me for independent study. I think he is partly the reason that I was drawn to education and here at YOR doing what I love."
This article originally appeared in the Fall 2017 Touro Links.