Transatlantic Faith
Frederika Lorie Explores Judaism on Both Shores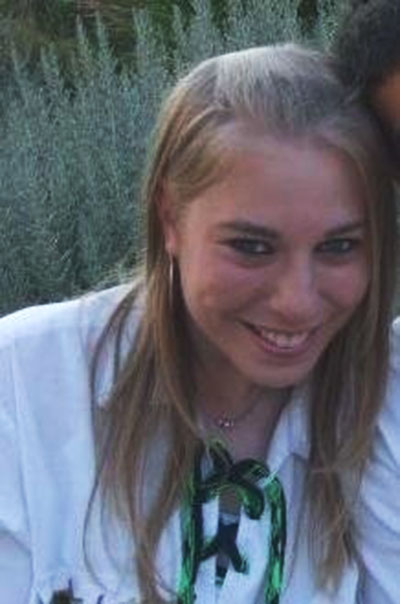 Suffice it to say, Frederika Lorie has committed herself to understanding, whether that applies to varied individuals, communities, religions or other environmental circumstances. The Leeds, UK native and recent Cambridge University Theology honors grad is now residing in Manhattan's Upper West Side while earning her Masters in Jewish Studies at Touro. As one might expect, the move's been something of a culture shock.
"It was huge," she exclaims of first arriving in New York. "First of all, I've never been in a place surrounded by Jewish people in my life. In Leeds it's not like that, and Cambridge is definitely not like that. Being here, I only really have made Jewish friends, which to me is very odd, because usually I don't have Jewish friends so close by [laughs]." And unlike in her native England, Lorie finds that "life is just so much easier practically to be Jewish [in New York], in the sense of where to eat or go shopping for food and how many shuls there are and Shabbas meals with everyone. There's such a community and culture already, and it's very easy to fit straight in."
Conversely, Lorie grew up in a town with only about 8,000 fellow Jews, although she explains that her heritage was still at the fore of everyday life, even if practiced differently than in America. "Leeds is actually a really vibrant Jewish community," she says. "It's not a particularly religious community, but has a very strong identity, and even if people don't heed all the practical laws, there's always programs going on and new initiatives happening. It feels more like a family, and it's really non-judgmental as well, which I love."
That affinity was passed on from her father, who's a significant figure on the Jewish Representative Council in Leeds and, as such, is both directly involved in all Judaic events and charities in the area, in addition to being what Lorie describes as a "spokesperson to the outside world" for their community. She adds that, along with her mother and brother, her immediate clan "always had a Jewish identity, but it was only when I started to get a bit older that my whole family became more religious. My mom and dad really grew a lot together religiously, and my brother did, and we kind of all grew together, so it was really nice."
Witnessing how individuals can evolve and develop new faith inspired Lorie to enroll at the Graduate School of Jewish Studies. That rounding out of her education has in turn helped ready her for the demands at an unlikely off-hours occupation. When not in class, she out at 7am, not to return until 7pm, interning at the New York City Department of Probation in Staten Island, helping rehabilitate criminals, and is capable of empathizing with offenders' search for meaning and direction.
"I definitely think that religion and culture is such a huge element of most people's identity," she says. "If you can somehow connect—understand their background, where they're coming from, their family dynamic, their community dynamic, their culture—it's a lot easier to relate to people I think, to be more personable with them and have an effect on their lives. You're not just this foreign alien."
As for those who choose to keep religious awareness at an alien distance, Lorie understands the challenges involved in committing to one's faith, but also stresses that everyone can define that relationship for themselves. "I really can relate to that," she concedes. "On paper, it sounds like I'm so connected [to my Jewishness]. And there are days when I do feel like I am, and in all honesty, there are days when I really struggle. I really love my religion and still I always struggle with belief. I think, just for me, my general life paradigm that I've gotten through my religion and my culture has given me a richer life than if I hadn't had that… I just think the lessons and the ideals that are born from religion are amazing, and you can bring that even into a secular world and reframe it into the context that suits you."