Rivka Schiller, New Doctoral Student, Blends Expertise in Yiddish and Jewish History
Prominent Yiddish Translator is Member of First Ph.D. Cohort at Touro's Graduate School of Jewish Studies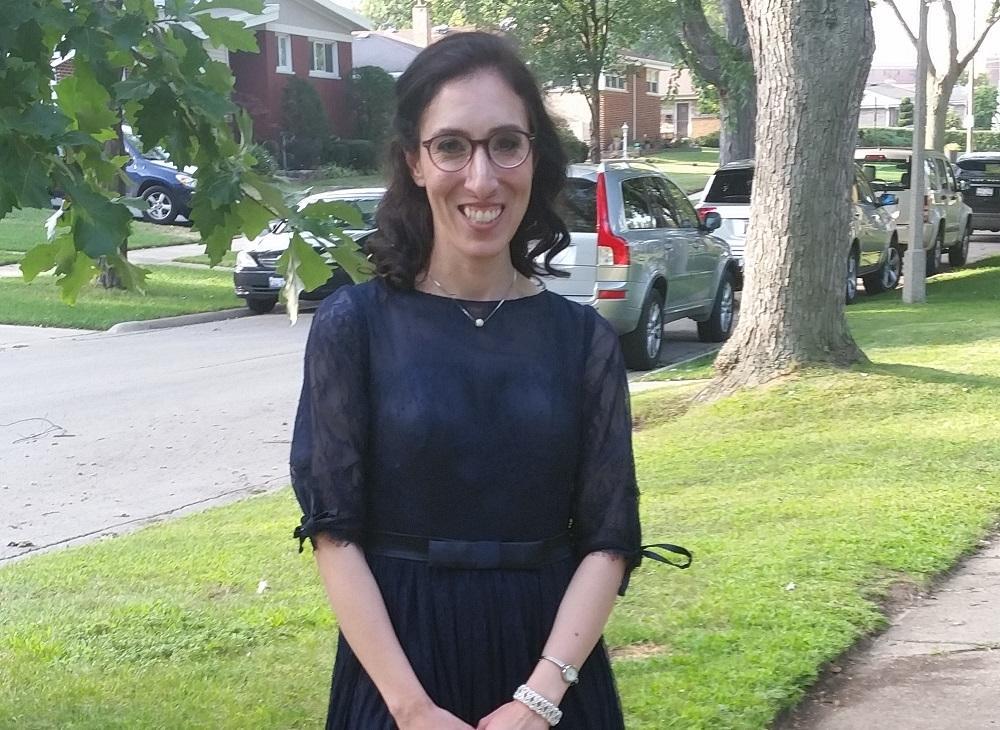 On any day, you may find Rivka Schiller translating historical documents for a filmmaker, researching a celebrity's genealogy for a TV show or tracking down and translating an article about a Jewish artist who perished in the Holocaust.
Schiller is one of the world's few professional Yiddish translators. "There are people who can speak Yiddish. However, very few have the ability to move seamlessly between languages. There is a big difference between spoken words and literature," she said. In addition to Yiddish and English, Schiller is fluent in Hebrew, and dabbles in German and Polish.
Schiller grew up speaking Yiddish in her home. She was born into an extended family of native Yiddish speakers. Her grandparents and great aunt were Holocaust survivors from Poland who spoke to one another primarily in Yiddish. Her mother, a teacher, principal and proponent of multilingualism, made sure Rivka was fluent in more than one language.
While attending the University of Chicago, Schiller majored in Near Eastern Languages and Civilizations. She enjoyed the opportunity to explore her passion and work with eminent scholars, and went on to earn a master's degree at Touro's Graduate School of Jewish Studies (GSJS), where she found a welcoming and accessible faculty led by its widely respected dean, Dr. Michael Shmidman. The experience was challenging, rewarding and personally meaningful.
When Dean Shmidman called to inquire whether she wanted to be considered for GSJS' first cohort of Ph.D. students, she jumped at the opportunity. The Ph.D. will enable her to pursue her research interest in Polish Jewry. It will also open doors to academic opportunities for teaching and research, while she continues her career as a translator.
Schiller is keenly aware of the subtleties of translation. "For me, translation involves decoding. Much of the Yiddish I encounter is written on a very colloquial level. To a great degree, it was a spoken language, more so than a written one, so it varied from town to town. I have to get a feel for the patterns and idiosyncrasies before I can render it eloquently in English," said Schiller. Her intellectual drive and multilingual eloquence make her in demand for projects across the globe.
Those translation skills are proving helpful in the Ph.D. program. Schiller is currently taking a research methodology course with Professor Natalia Aleksiun, an expert in Modern Eastern European Jewish History, the Holocaust and Polish-Jewish History. She describes the course as "mind-expanding." Her research will focus on Polish Jewry from the world wars to the early post-World War II era.
Interested in the Ph.D program? Learn about the Ph.D. admission requirements or request more information.